2024 Annual Conference, 20th - 21st June, Glasgow
Helen Wilkes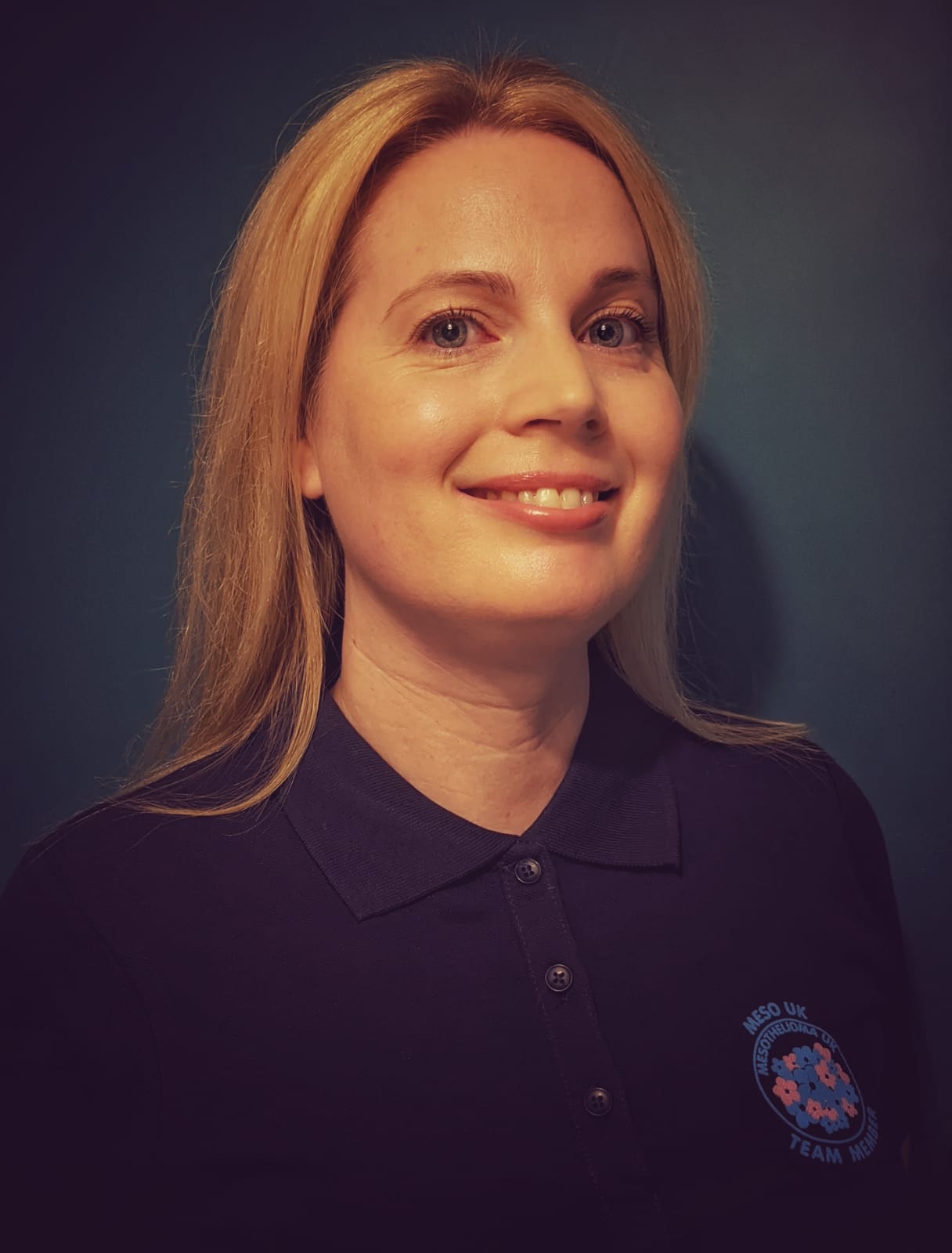 University Hospital Southampton NHS Foundation Trust
Helen trained at the University of Southampton and qualified as a Registered General Nurse in 2008.

The Royal Hampshire County Hospital Chemotherapy Unit gave her the opportunity to be their first Preceptorship Nurse and she worked there as a Chemotherapy Nurse Practitioner for four years. She had always had a special interest in lung cancer and so in 2012 she felt very fortunate to secure a post as a Lung Cancer Nurse Specialist at Southampton General. She would then go on to become the Manager of the Lung Cancer Nursing service there.

In 2018 after successfully putting in a business case for funding from the charity Mesothelioma UK, Helen was appointed to the Mesothelioma UK Clinical Nurse Specialist post. Since working for Mesothelioma UK she has been part of their Armed Forces project team and now her particular focus is on improving the wellbeing of Mesothelioma Patients and their Carers and she has set up a monthly Patient and Carer Wellbeing Workshop.

She has presented Nationally and Internationally at various Conferences and study days, including a poster presentation at the International Mesothelioma Interest Group (iMIG) in 2021.
The conference has been instigated and organised by LCNUK. Sponsors have contributed funding towards this event in return for exhibition space. They have had no input into the agenda or the selection of speakers with the exception of any sponsored symposia which are clearly indicated. View the full list of sponsors.