Registration for our Annual Conference 2023 will be opening later in the year...
... in the meantime check out what our attendees thought about this year's event and enjoy the highlights.
Hear from our attendees
A brilliant opportunity to refresh both professionally and personally! - Emma Halkyard

The networking and knowledge sharing is fantastic. I attended alone this year but I certainly did not feel alone within this wonderful community. - Tammy James

Andrew Strauss and Cameron Millar stole the show at the end with fantastic talks giving us the patient and patient's family experience. It was very humbling to listen to them and they inspired us to continue to do the work that we do. - Hilary Neal

From start to finish the conference provided a varied programme which taught and inspired me in equal measure. All presentations were top notch. - Vanessa Beatty
Thank you to everyone who shared their experiences and stand out moments from this year's Annual Conference. You can read their blogs here.
Moment of highlights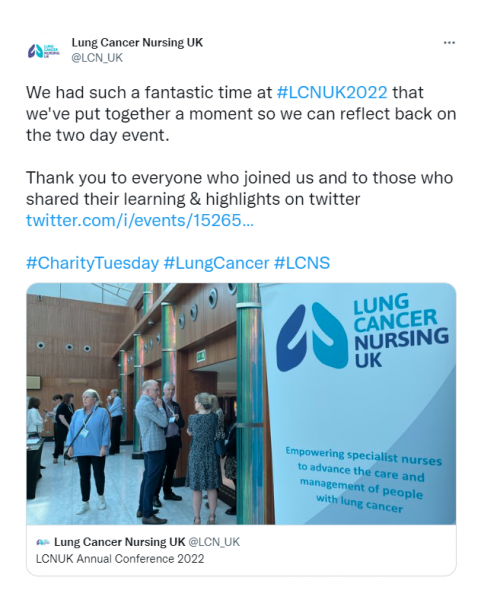 We've created a Twitter moment to bring all the highlights together - view on twitter.
Thank you to everyone who shared their learning and best bits of the conference during the two day event.

L to R attendees taking part in exercises as part of compassion fatigue training, Sir Andrew Strauss giving a keynote speech, the learning zone with charity stands and Jackie Fenemore opening the conference.
One word feedback
We asked attendees at the 2022 conference to sum up the conference in one word - we are delighted to see so many positive responses!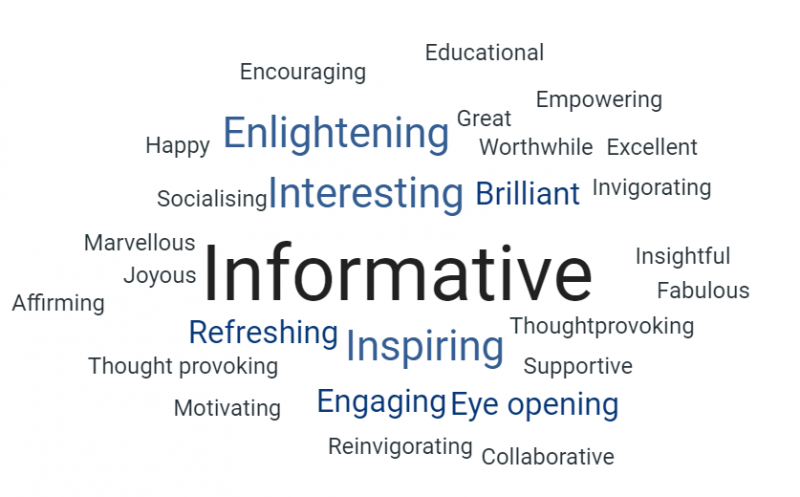 Save the date for 2023
We are pleased to share that our 2023 Annual Conference will be held on 11 and 12 May in Birmingham.
Make sure you don't miss out on next year's conference, save the date to your calendar and bookmark this page for when registration opens.
Save the date to your calendar.