2024 Annual Conference, 20th - 21st June, Glasgow
Kate Slaven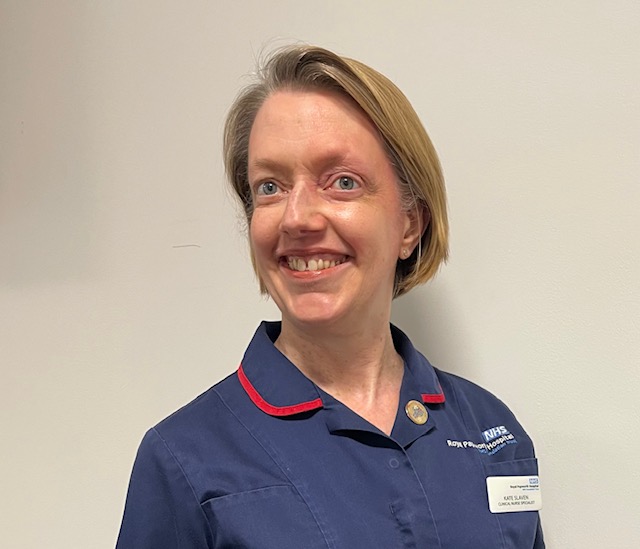 Royal Papworth Hospital
Kate first position was as a D grade staff nurse on the oncology ward at the Norfolk and Norwich Hospital (NNUH) in 1992. From Norwich, Kate moved to Edinburgh to work at the Western General Hospital in Oncology and Haematology, eventually returning to work at the West Suffolk Hospital and then NNUH again as the ward sister on the oncology ward.
A move to Cambridge in 2009, Kate held the team leader post in the community palliative care team. In 2016, Kate secured the post she had always wanted, the Mesothelioma UK and Lung Cancer Clinical Nurse Specialist post at Royal Papworth Hospital. The Mesothelioma UK role enables Kate to focus on symptom management for patients with mesothelioma.
Over the past 7 years, Kate has had a chance to travel to Canada to present at the International Mesothelioma Interest Group Conference and has had poster presentations at many national conferences. Kate has presented 'Mesothelioma and Symptom Management' at a LCNUK webinar. She is currently focusing her research attention on a study on Cough and Mesothelioma: Its impact on Quality of Life. Kate is on the steering committee for the International Thoracic Oncology Nurses Forum.
The conference has been instigated and organised by LCNUK. Sponsors have contributed funding towards this event in return for exhibition space. They have had no input into the agenda or the selection of speakers with the exception of any sponsored symposia which are clearly indicated. View the full list of sponsors.