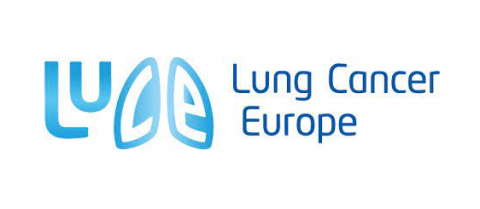 Lung Cancer Europe (LuCE) is the voice of people living with lung cancer and their families with lung cancer at European level. LuCE provides a European platform for lung cancer patient advocacy associations and networks and supports the establishment of national lung cancer patient groups in those European countries where such groups do not yet exist.
Annual General Meeting 2022
Lung Cancer Europe (LuCE) will held its Annual General Meeting in Berlin 13th-15th May 2022. This was a great opportunity to receive some scientific and advocacy relevant topics, as well as to share and exchange experiences with other patient groups and organisations across Europe, specially after not being able to meet in person for the last two years due to the COVID-19 outbreak.
During the event LuCE presented the projects and activities carried out in 2021, most notably the report on "Experiences and quality of life of people impacted by lung cancer in Europe" (accepted for mini oral presentation at WCLC, Vienna, August 6-9); "Get Checked", an awareness campaign which aims to increase public awareness of signs, symptoms and not so well-known risk factors associated with lung cancer; and the Educational & Capacity Building Programme 2021 resources. The action plan for 2022 was shared during the meeting, highlighting the development of the European Atlas on Lung Cancer Diagnosis and Treatment, which will explore the level and inequities in terms of access to lung cancer care across Europe.
Learn more
Further information on LuCE can be found on the recently updated LuCE website.
Should you be interested in knowing more about LuCE and its activities, you can get in touch via their online contact form or their social media accounts: Facebook, Twitter, Instagram and YouTube.
Patient in Focus
As LuCE member, Lavinia Magee represents the European Society of Radiology (ESR) Patient Advisory Group (PAG).
Inspired by the ECR 2022 motto 'Building Bridges', next year's congress will feature Patients in Focus, an exclusive programme dedicated to the biggest stakeholder in medical imaging — the patient.
Part of the Patient in Focus program will involve creating posters for exhbition at the congress that will show the link between a patient's story and the radiological finding necessary in diagnosing or any other stage of their disease.
If you have a case study or story that could be featured, complete their online form and follow the instructions on the format and information needed. Upload your submission via the ESR website.