2024 Annual Conference, 20th - 21st June, Glasgow
Dr Adam Januszweski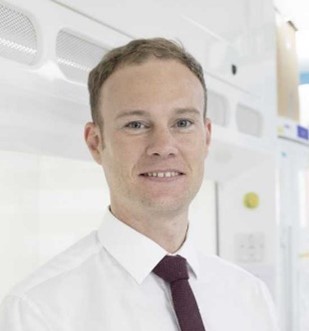 Dr Adam Januszewski is a medical oncology consultant at St. Bartholomew's Hospital, London.

Adam is a thoracic oncologist who has developed expertise in trials and translational research. Adam is a PI and CI on various international phase II – III clinical trials and has a particular interest in genomics, widening access to clinical trials and early-stage lung cancer.

Adam was awarded a PhD in Genomic Medicine in 2019 from Imperial College London while working as a research fellow at the Royal Marsden Hospital. This is in addition to his postgraduate diploma in cancer studies from the Institute of Cancer Research (2014) and Bachelor of Science (2006) having qualified from Imperial College School of Medicine in 2008. Adam has authored 10 book chapters with over 18 publications and 14 presentations of his research.
The conference has been instigated and organised by LCNUK. Sponsors have contributed funding towards this event in return for exhibition space. They have had no input into the agenda or the selection of speakers with the exception of any sponsored symposia which are clearly indicated. View the full list of sponsors.